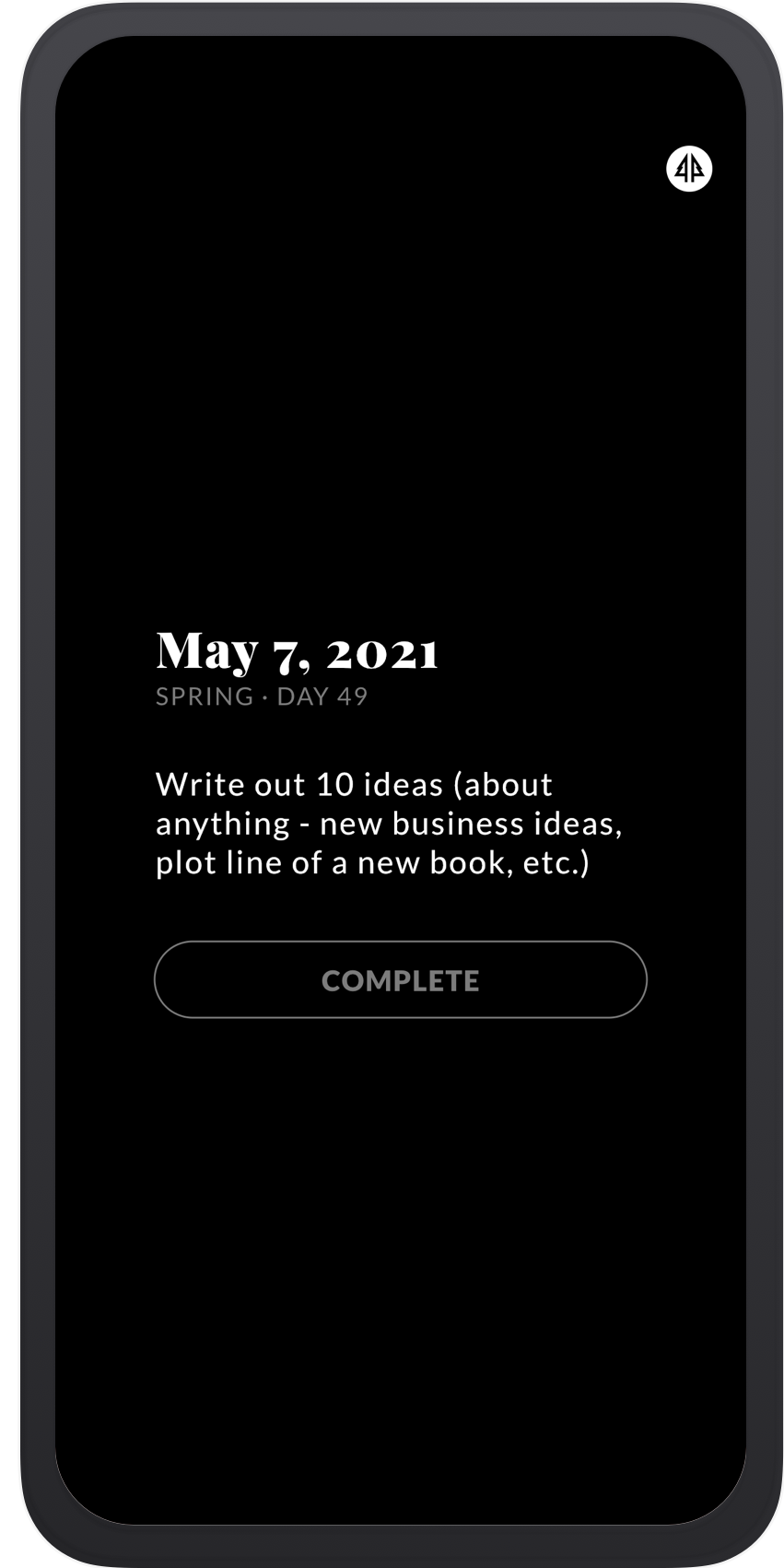 Daily creative prompts.
Decide whether you're feeling creative or not. Each day, the set of prompts changes and you have the option to pick a prompt to either help feed you creatively ("in") or give you something to do or make ("out").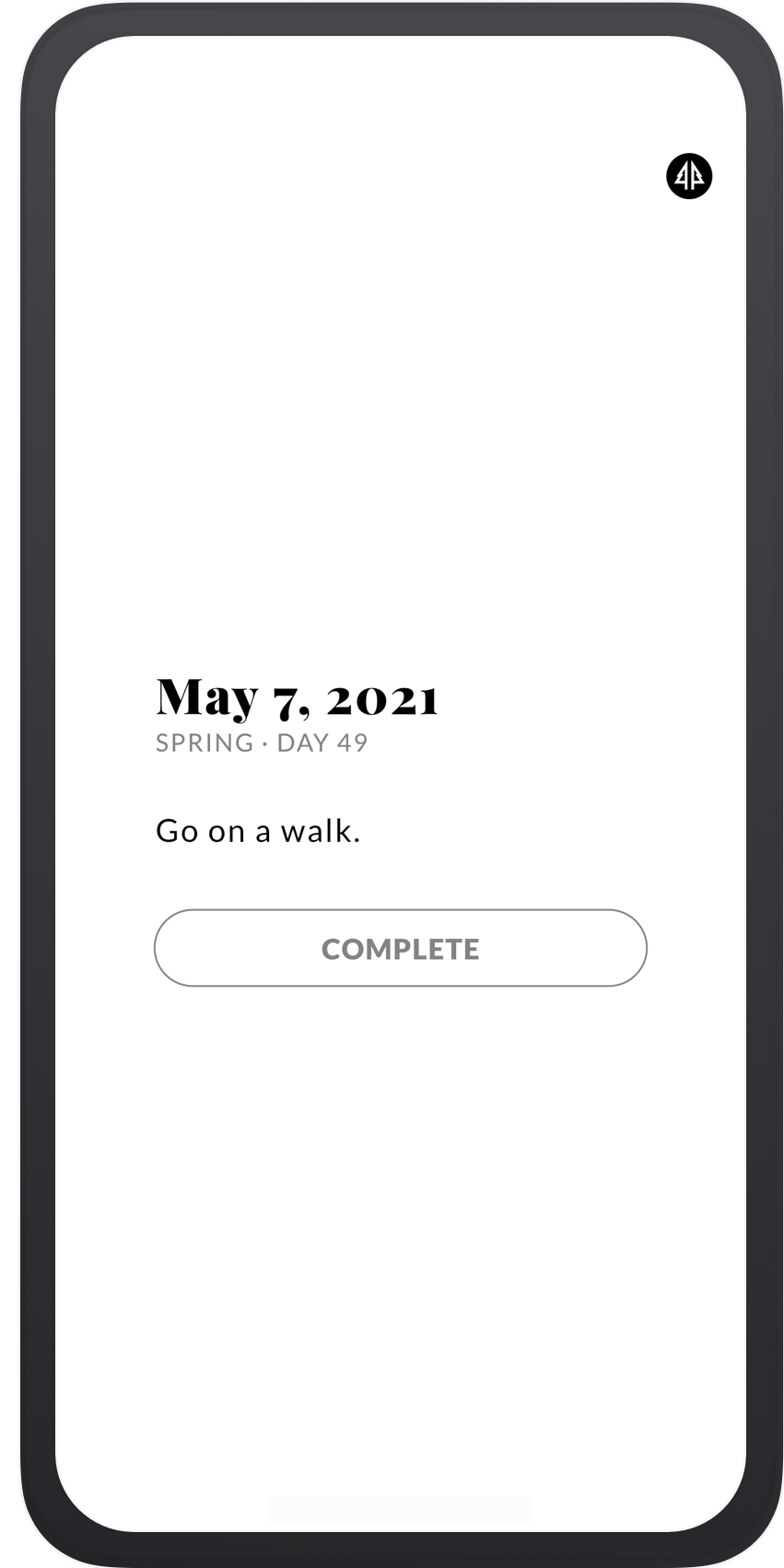 Track your creative rhythms
Our prompts strategically walk you through 10 topics to help develop a creative mindset in any given season. We are developing a feature to graphically display your own creative rhythms based on your choices of "in" or "out".